Charlottesville, Va – Tilahun Goshu, DNP, experienced his calling to healthcare when he was a young man living in Ethiopia.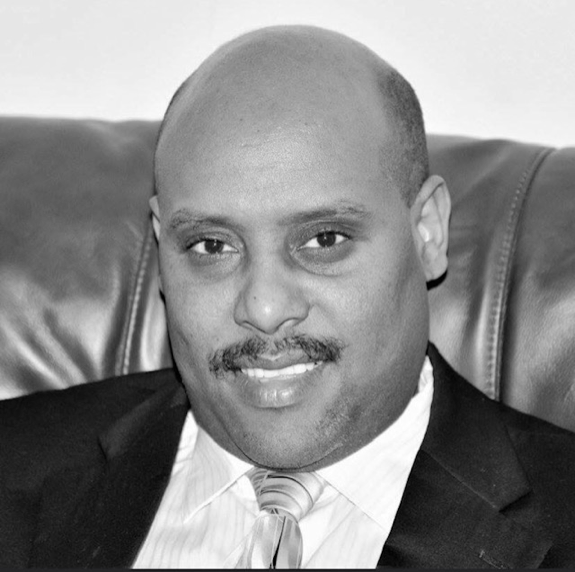 After earning a nursing degree, he quickly identified many pressing issues impacting his patients.
"In rural Ethiopia in the 1990s, maternal and child mortality rates were high. Malaria death rates also were high," Goshu said. "I had a vision and dream to address these issues and tackle health disparities."
His observations led him to write a series of books to educate and bring awareness to women's health issues, among others.
For some, his writings were deemed controversial, and he was sent to prison.
"My voice needed to be heard from a positive perspective, from what was in my heart," said Goshu. "I have no animosity for what happened. That experience was a springboard for my next chapter."
Eventually, he and his wife and children lived in Kenya for three years before making his way to the United States.
Once settled in Virginia, he continued his medical education. He earned a bachelor's of science in nursing from Liberty University. Then, he obtained a Masters in public health nursing leadership from the University of Virginia. Goshu next earned a post master's nurse practitioner degree in adult-gerontology acute care. In 2018, he also earned a doctor of nursing practice degree.
"I always try to be strong in my life and never give up," said Goshu, who worked and raised a family of four with his wife Meseret while going to school.
Goshu – who speaks four languages – has experience as an intensive care and trauma surgery acute care nurse practitioner. In 2019, he partnered with Legacy Care, now serving mostly geriatric patients at three skilled nursing facilities in Charlottesville, Virginia. He is known for his kind bedside manner.
"I respectfully listen to my patients and make them part of their care plan," Goshu said. "Listening is the essence of nursing and medicine. If you give your patients a sense of comfort and control in their care, you will build a relationship of harmony and trust."
Reflecting on his accomplishments, Goshu said, "America is a great nation with many healthcare opportunities. It is humbling to give back. I also have the vision to continue someday to provide healthcare in Ethiopia."
###
Legacy Care's medical group delivers patient care in healthcare systems, inpatient rehabilitation centers, post-acute care facilities and assisted living communities that are located across the country. We are leaders in transitional healthcare, delivering patient-centered solutions. Our compassionate physicians and advanced care practitioners are dedicated to positive patient outcomes, guided by our analytically-based care model and artificial intelligence.