Legacy Care medical directors are making a huge impact in communities across the country — 24/7, weekends and holidays. Meet a few Legacy Care directors and explore their prestigious backgrounds and results.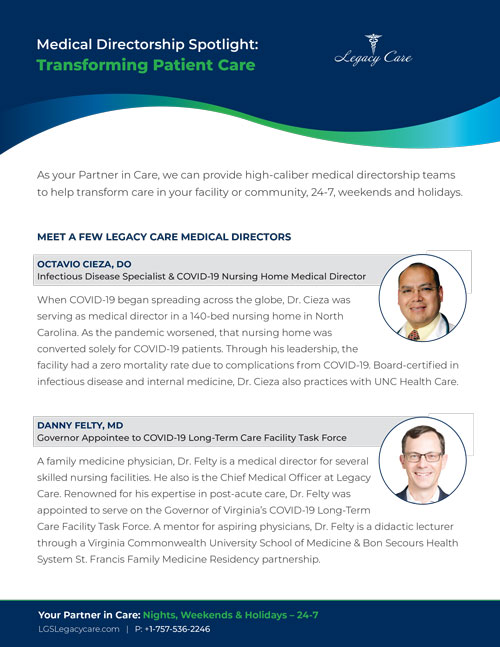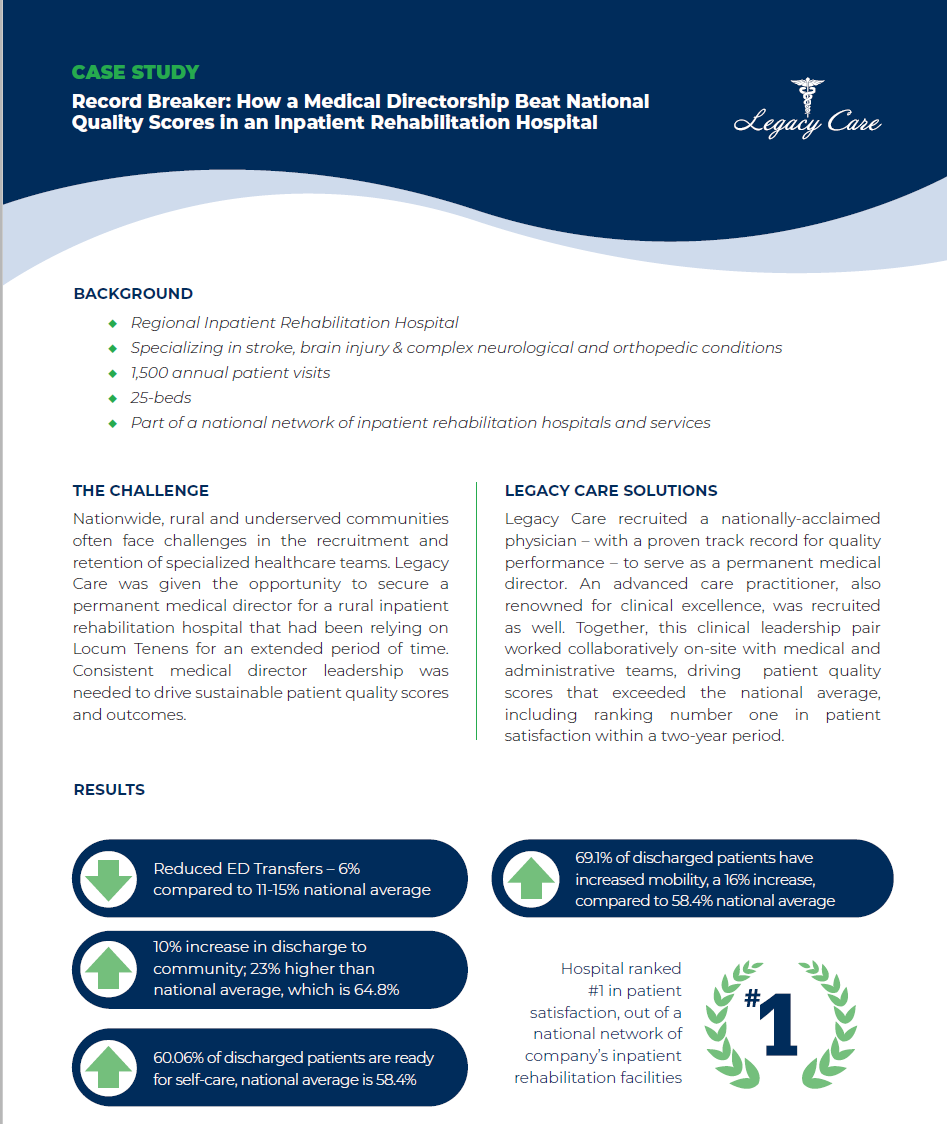 THE CHALLENGE: Nationwide, rural and underserved communities often face challenges in the recruitment and retention of specialized healthcare teams. Legacy Care was given the opportunity to secure a permanent medical director for a rural inpatient rehabilitation hospital that had been relying on Locum Tenens for an extended period of time. Consistent medical director leadership was needed to drive sustainable patient quality scores and outcomes.
LEGACY CARE SOLUTIONS: Legacy Care recruited a physician and nurse practitioner to serve as a full-time, on-site team. Together, this clinical leadership pair worked collaboratively with medical and administrative teams on-site. Over a two-year period, they developed and drove solutions that led to improved quality scores that were better than national benchmark rates.