Our Reviews
We believe in the power of relationships – with our patients, caregivers and facility partners who trust us to deliver quality care.
Contact Us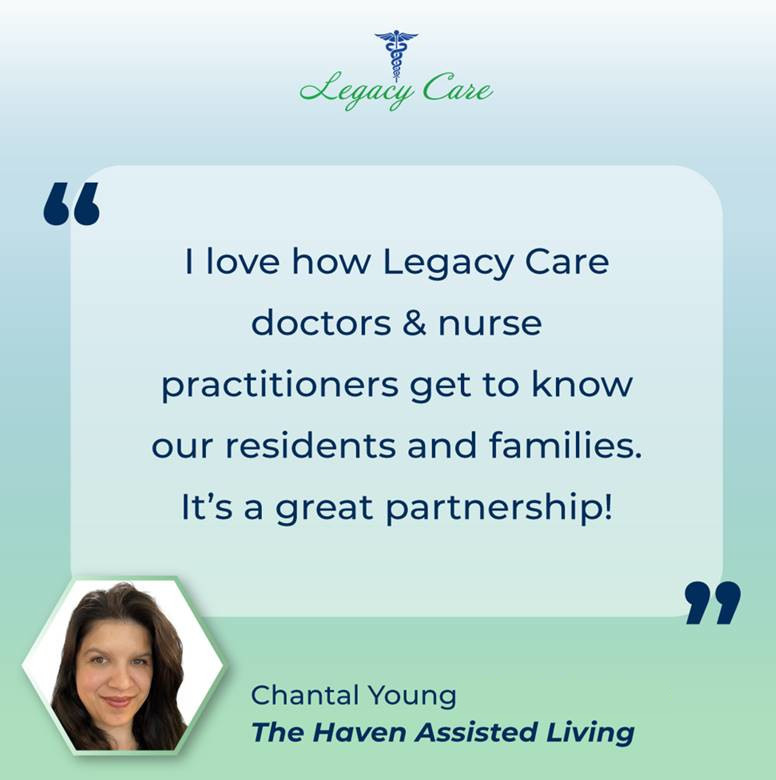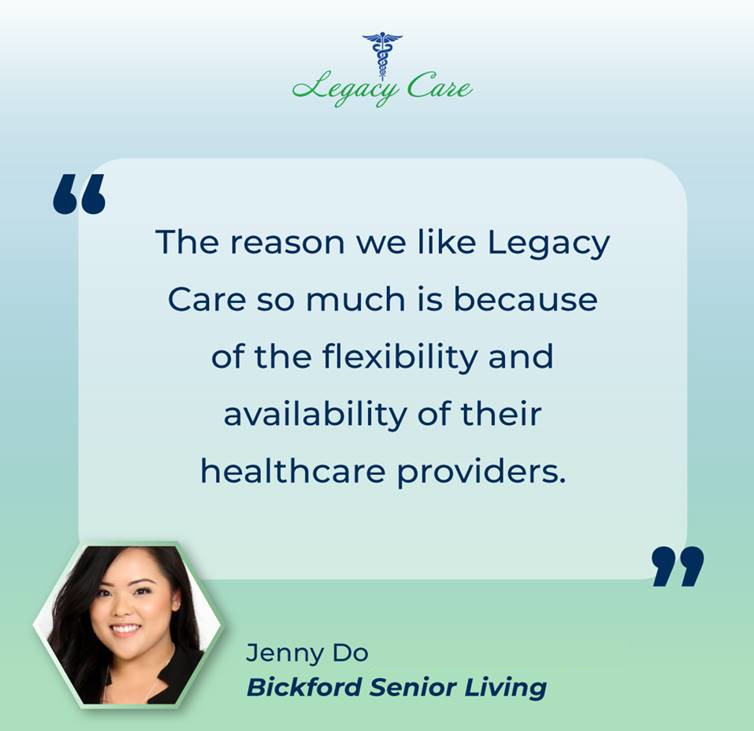 Harmony at Oakbrooke is blessed to have Legacy Care in our community as our Medical Director. The compassion and knowledge Dr. Smith, Julie Miller NP and Whitnei Fulgham NP, provides our residents coincides with our mission of excellent service. Our residents and their families are very satisfied with the quality care they receive. Harmony at Oakbrooke is so happy with Legacy Care.
We are a 194-bed skilled care facility. Legacy Care provides us with the most caring, dedicated and committed physicians and nurse practitioners that you could ever find. They are devoted to our patients and residents, and always on top of their care needs. I would recommend Legacy Care to anyone.
Legacy Care has been amazing! Our long-time physician was retiring and in our small town of South Boston, Virginia, we were having a difficult time finding a replacement. We contacted Legacy Care and within 30 days we had a physician and nurse practitioner to care for our residents.
LGS Legacy Care has been a wonderful partner to Spring Arbor Cottage of Richmond. Regardless of focus, every Legacy Care staff member is communicative, responsive, and supportive – like Dr. Rehman. He is amazing!  Dr. Rehman is informative, compassionate, and caring. What's more, he's always extremely collaborative with our care partners.  Dr. Rehman's relationships with residents, families, and staff are always open, honest, and genuine.
Our Footprint
Our acute and post-acute care partners trust us to deliver care to their patients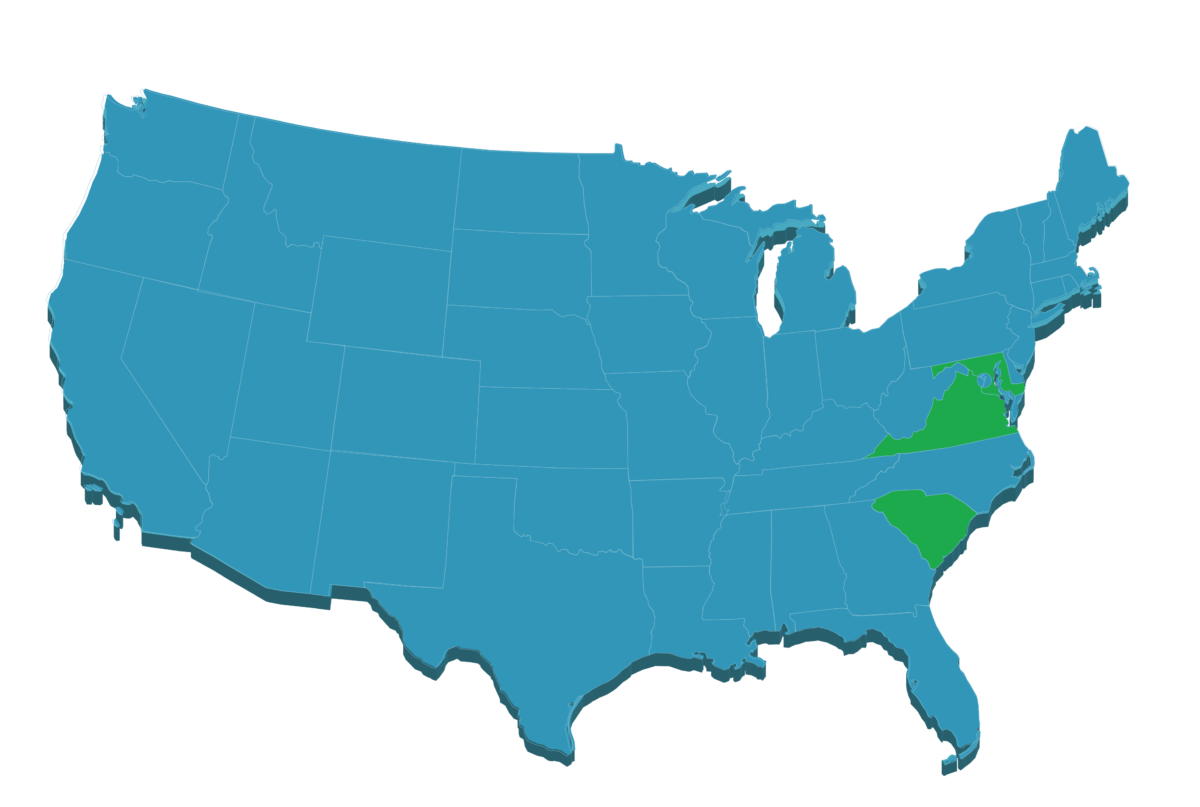 Maryland
South Carolina
Virginia
Healthcare & Community Partners
Patients Cared for Annually
Physicians & Advanced Care Practitioners