Patient-Centered Care
We are leaders in transitional healthcare, delivering patient-centered solutions.
Meet Our Leaders
We are a clinically-led team that includes experienced healthcare business leaders.
Monica Hullinger
President
Monica Hullinger
President
Monica Hullinger is a seasoned business executive with more than 30 years of healthcare leadership experience. She first joined the organization in 2019 as Executive Vice President. In 2020, Legacy Care's Board of Directors appointed her to serve as president.
Among her career highlights, Monica served as Sentara Healthcare's vice president of home care operations. Prior to that role, she was vice president at Kindred Healthcare, overseeing multiple home health locations across the nation. She also is the former regional vice president for Gentiva Health Services that included 88 home health locations in four states.
A Six Sigma Yellow Belt, Monica is the recipient of more than a dozen industry awards based on her trusted leadership and dedication, such as Employee of the Year and the Virginia Association of Home Care's Visionary Award.
Active in the community, she is past board member of the Virginia Association of Home Care and many other civic groups. Monica earned a Bachelor's of Science in business administration from William Woods University in Missouri.
Monica and her husband have a son, daughter, dog and cat. She also has a wide array of hobbies, including watersports, bowling, skiing, refinishing furniture, reading and more.
Danny Felty, MD
Chief Medical Officer
Danny Felty, MD
Chief Medical Officer
Dr. Felty is a practicing family medicine physician and current medical director of several long-term care facilities in Virginia. Renowned for his expertise in post-acute care, recently Dr. Felty was appointed to serve on the Governor of Virginia's COVID-19 Long-Term Care Facility Task Force.
Throughout his distinguished medical career, Dr. Felty has cared for thousands of patients in private practice, acute care and post-acute care settings. In 2017, he joined LGS Legacy Care, maintaining both an administrative leadership position and clinical medical directorships for several post-acute care centers.
Dr. Felty serves as president of the state chapter for the Society for Post-Acute and Long-Term Care Medicine. In this role, he is actively engaged with issues at the national level. Dr. Felty also is a member and fellow of the American Academy of Family Physicians. Additionally, he is a member of the Virginia Academy of Family Physicians.
A distinguished graduate of Virginia Military Institute, Dr. Felty earned his bachelor of science degree in biology with a minor in psychology. He then earned a doctor of medicine degree from the Medical College of Virginia at Virginia Commonwealth University where he also completed his residency.
Dr. Felty and his wife, Heather, are both healthcare professionals. Together, they are very active in their church, serving in several capacities to support the faith-based community in Richmond, Virginia. The pair are the proud parents of their sons Sam and Eli. As a family, they enjoy numerous outdoor activities such as golf, boating on the river and mountain biking.
Julie Miller, AGPCNP-C
Chief Training & Compliance Officer
Julie Miller, AGPCNP-C
Chief Training and Compliance Officer
Julie Miller was born on Nurse's Day. So it is little surprise her career path led her to become a nurse practitioner.
Her background in medicine spans more than 20 years, delivering care to patients in healthcare systems and post-acute care facilities around the nation. Julie spent many years working in critical intensive care units, specializing in cardiac surgical care and neurology.
Julie joined Legacy Care in 2018, starting out as an independent nurse practitioner caring for patients in post-acute facilities and assisted living centers. She transitioned into training and education, where she now leads the medical group's credentialing, onboarding, and continuing education program. 
Board-certified as an adult geriatric primary care nurse, Julie earned a master's degree in Adult and Geriatric Nursing from the University of Cincinnati in 2016. She earned a bachelor's of science in nursing with honors from the University of Phoenix in Tampa.
Beth Burke
VP of Operations
Beth Burke
Vice President of Operations
As a strategic leader on the executive team, Beth is responsible for managing a team of regional directors serving more than 100 providers in 130 care facilities in nine states. Through her leadership, Beth guides, trains and supports her team for efficacious market management and business development, working collaboratively with corporate leadership to develop strategic growth opportunities.
Beth's background pulls from education, having dedicated more than fifteen years to teaching and administration in several public and private school systems across the United States.
After transitioning into healthcare, her educational roots now influence her strong dedication to staff development, continuing education and team building. In fact, soon after she joined Legacy Care in 2016, she and the medical group's Chief Medical Officer created a new customer relationship and recruitment program.
Beth earned a bachelor of science in education from William Jewell College and a master of education and administration from the University of Missouri-Kansas City.
In her spare time when she is not at her sons' lacrosse games, Beth is an avid runner, musician, cook and watercolor painter.
Marcia Meredith
VP of Communications & Culture
Marcia Meredith
Vice President of Communications & Culture
A public relations strategist for more than two decades, Marcia has dedicated most of her career working in healthcare. She joined Legacy Care in 2020, responsible for external and internal communication strategies, including workplace culture and engagement.
Before joining Legacy Care, Marcia built and led communications and marketing programs for organizations around the country, including Virginia Commonwealth University Healthcare System, several HCA Healthcare hospitals, Novant Health, Atrium Health, and others. Marcia's specialties include brand marketing, internal communications, crisis communications, and media relations. Additionally, she's authored numerous articles that were published in weekly newspapers when she worked as a freelance writer.
Marcia earned a bachelor's of science degree in Mass Communications and Public Relations from Virginia Commonwealth University. She also has an Advanced Public Information Officer Certification from the Federal Emergency Management Agency (FEMA).
When she's not working, Marcia enjoys HIIT fitness training, volunteering with Big Brothers Big Sisters, and spending time with her daughter and family.
John Paul Jones
Area Vice President
John Paul Jones
Area Vice President
Throughout his career, JP has specialized in post-acute care operations with a focus on regulatory compliance in the skilled nursing industry. He joined Legacy Care in 2019,  leading business development and maintaining client and clinical provider relationships prior to serving as Area Vice President.
Post-acute and long-term care have been a part of JP's heritage for generations. His family has worked in the industry in various capacities, and JP volunteered often, too, including playing piano for nursing home residents. Shortly after graduating from college, he began his career as a marketing liaison in a skilled nursing facility, then moved into a regional position where he gained experience in operations and compliance.
A graduate from the University of Georgia, JP earned a Bachelor's of Science degree in Business Management and minor in Communications.
JP and his wife recently welcomed a new baby daughter into their family. When he's not spending time with his loved ones, JP has a passion for professional American Saddlebred Horse breeding and showing.
Steve Deighton
Recruitment Manager
Steve Deighton
Recruitment Manager
Steve has devoted his career to healthcare recruiting for almost two decades. He joined Legacy Care in 2018, providing leadership, innovation and enhancement to the recruitment team.
Before joining Legacy Care, Steve owned two search firms and also served in several senior-level recruiting positions. Often tapped for selection advice by leaders from a broad range of industries, he has served as a keynote speaker during a state association conference on "Hiring the Right Fit."
Steve earned a bachelor's degree in business administration and a master's degree in management, leadership, and strategy from Michigan State University.
An avid outdoorsman, Steve lives with his wife Gwen and their son in Virginia Beach. Together, their family enjoys walking, biking, and fishing.
Lauree Criss
Transitional Care Management Director
Lauree Criss
Transitional Care Management Director
With more than 25 years of experience, Lauree has devoted a majority of her career to healthcare. She has an extensive background in transition of care and post-acute services, with a strong history striving to improve a patient's journey across the continuum of care.
Among her career highlights, Lauree served as a director of transitional care for Allegheny Health Network, as well as other leadership roles for Barnes Healthcare Services, CarePoint Partners and Ohio Valley Hospital. Additionally, she has led teams to success in start-up organizations through proven sales strategies, best practices, operational proficiencies and accountability.
Lauree earned a Bachelor of Arts in Communications and Business from John Carroll University.
During her spare time, Lauree likes to spend time with her family and go sailing.
Yolanda Hoag, AG-ACNP
Transitional Care Advanced Practice Provider
Yolanda Hoag, AG-ACNP
Transitional Care Advanced Practice Provider
Yolanda is a nurse practitioner who has delivered patient care for more than a decade.
She has specialized in emergency medicine, following the completion of her nurse practitioner fellowship through the California Emergency Physician residence program.
Yolanda also has public health experience gained from serving patients across eight localities for the Virginia Department of Health. In that role, she provided prenatal care, family planning and oversaw a Hepatitis-C Clinic.
Prior to healthcare, Yolanda served as the Operations Sergeant for a Brigade Commander consisting of six battalions with over 6,100
soldiers. She completed several overseas tours, serving as a clinical instructor of combat lifesaving and navigation.
Yolanda received her Bachelor's of Science in Nursing from McKendree University and a Masters of Science in Acute Care Adult Gerontology from Walden University.
When she's not caring for patients, Yolanda and her husband like spending time with their three children. She also enjoys riding
motorcycles and music.
Jan Fentress
Regional Director of Operations
Jan Fentress
Regional Director of Operations
Jan has worked as a recruiter in the medical industry for the past several years serving clients and partners across the Southeastern Region of Virginia.
She joined Legacy Care in 2018. In her current role, Jan is responsible for leading business development in addition to growing and maintaining client and provider relationships.
Prior to entering the healthcare field, Jan worked in restaurant management and operations. She also is a founder of a Virginia Beach-based gas and plumbing company, overseeing its accounting and marketing activities.
Jan earned an associate of arts degree from Peace College in Raleigh, NC, and a bachelor of fine arts and minor in art history from Salem College in Winston-Salem, NC.
In her free time, Jan likes to paint and workout. She said the best job she's ever had is being a mom to her daughter Charlotte and son Josh.
Heather Cleveland
Senior Medical Recruiter
Heather Cleveland
Senior Medical Recruiter
Heather's distinguished career includes an extensive background in sales and recruiting, including managing large territories in competitive markets. Specializing in healthcare, she has successfully recruited for long-term care facilities in 18 states, in both rural and urban locations. Heather also has secured top candidates for multiple lines of ancillary care including dentistry, podiatry, optometry, audiology and behavioral health.
Heather is motived by her passion for finding the right person for each opportunity. Her career path expertise includes healthcare recruiting, credentialing, onboarding and training and more.
In her free time, Heather enjoys traveling and spending time with family and friends.
Celeste Hamilton
Senior Medical Recruiter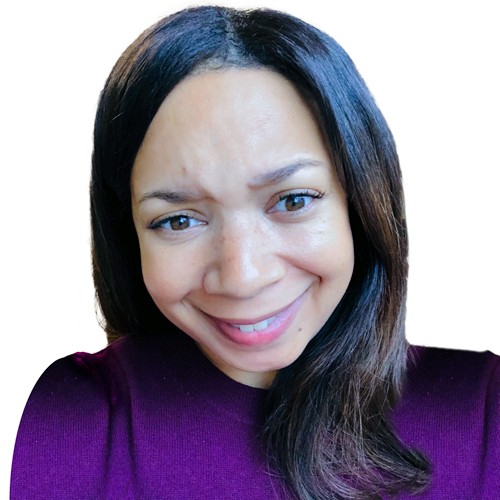 Celeste Hamilton
Senior Medical Recruiter
Celeste Hamilton has more than 18 years of recruiting experience, with deep ties in the healthcare industry including the U.S. Veterans Administration.
A highly seasoned recruiter, Celeste's human resource experience spans across recruitment and retention, conflict resolution, change management, labor relations and benefits administration.
Celeste earned her business management degree from the University of Cincinnati.
During her downtime, she enjoys rooting for her favorite team, The Ohio State University, traveling to warm locations and "foodie" endeavors.
Patty Rosati
Senior Medical Recruiter
Patty Rosati
Senior Medical Recruiter
Patti Rosatti serves as a Client and Provider Success Coordinator, bringing over 12 years of senior recruiting experience to the team.  Specializing in healthcare recruitment, her areas of expertise include candidate sourcing and screening.  Before joining Legacy Care in 2020, Patti served as a senior recruiter for TeamHealth recruiting for several different service lines in the healthcare industry. Emergency medicine, hospitalists, advanced placement providers are among the few.  
When she is not working, Patti enjoys spending time with family and friends.  
Tupac, TWH-L
Canine Support Staff
Tupac, TWH-L
Canine Support Staff
Born in Mississippi, Tupac was a rescue puppy whose lineage has been traced to Tree Walker Hounds and Labradors. Early in his career, he moved to Northern Virginia where he served as an honorary fraternity member at George Mason University. After relocating to Virginia Beach, Tupac joined the Legacy Care team in 2019, where he currently works as a canine support staff member. When he is not inspiring his colleagues at the office, Tupac is active in a dog group that meets for walks on the beach, swimming and seagull chasing. Nicknamed the Gentle Giant, he lives with his cat friend Shore.