Charlottesville, Va – Dr. David Eki, DO has led a noble career.
He spent the first 8 years of his career in the US Army, serving as a combat medic and special duty chaplain's assistant.
Dr. Eki then transitioned his path to medicine. He earned a medical degree from the Liberty University College of Osteopathic Medicine, graduating first in class.
Board-certified in Family Medicine, today he is serving as a Legacy Care medical director for a Charlottesville, Va-based skilled nursing community.
Recently, he had an opportunity to blend both career journeys.
"One of my most memorable experiences I've had as a practicing physician is when I had the opportunity to serve refugees evacuated from Afghanistan to Ft. McCoy and later Camp Atterbury," Dr. Eki said.
When Dr. Eki isn't caring for his patients, he likes mountain biking, woodworking and walking his two Dachshunds.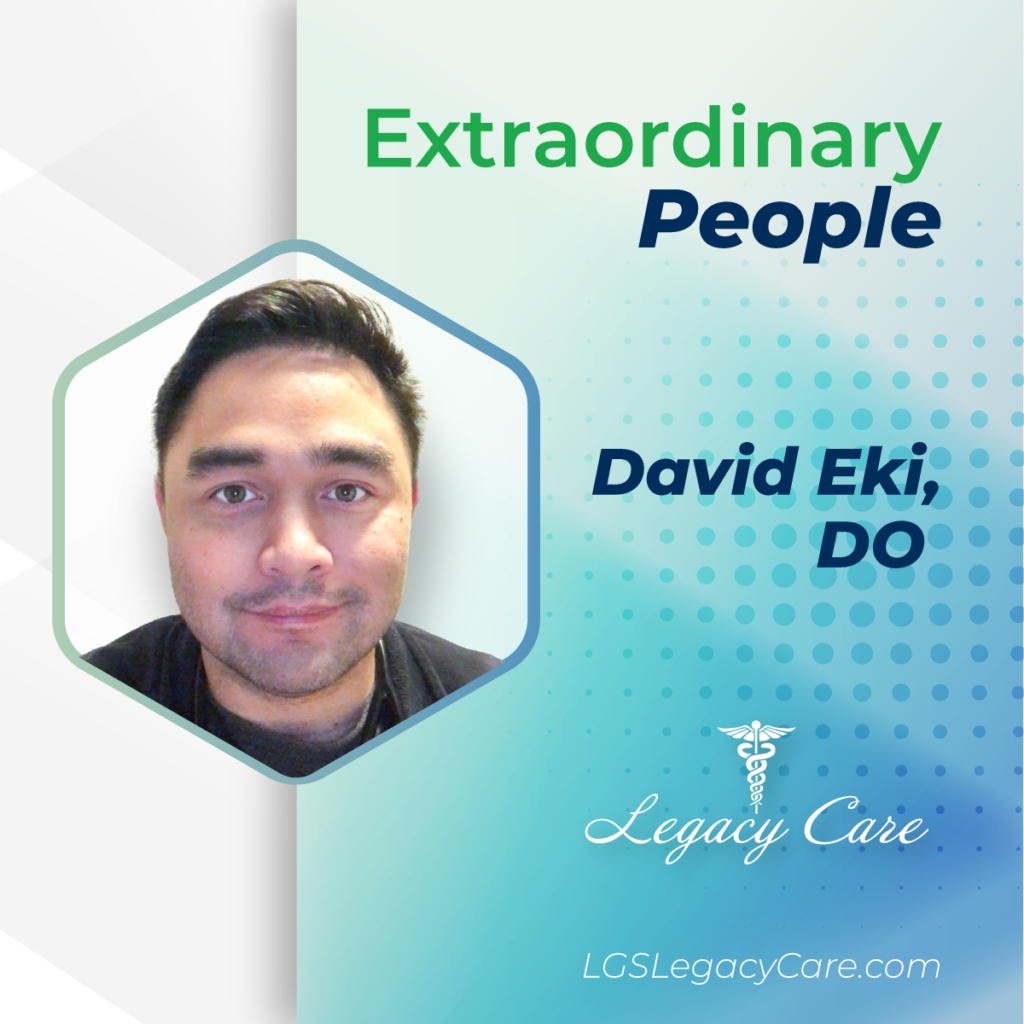 Legacy Care's medical group delivers patient care in healthcare systems, inpatient rehabilitation centers, post-acute care facilities and assisted living communities that are located across the country. We are leaders in transitional healthcare, delivering patient-centered solutions. Our compassionate physicians and advanced care practitioners are dedicated to positive patient outcomes.