Southwest Virginia — With 31 years of experience, Legacy Care nurse practitioner Carla Asper has gained great wisdom throughout her career.
Carla currently serves patients in a skilled nursing facility located in a rural Southwest Virginia community. "I enjoy helping my patients," she said.
Prior to her role at Legacy Care, Carla spent a majority of her career working in pulmonary critical care for large healthcare systems and private practices in Northern Virginia.
Carla's strong work ethic was shaped early in life by her father.
"My dad always told me that if you're going to do something, do it right and give it all you can because people count on you," said Carla. She also enjoys working with her peers and other care team members. The comradery shared among her nursing peers is a career highlight Carla said she's experienced across her three decades of service.
Carla has insightful words of wisdom for those considering a career in nursing. "It's not a profession where you are competing against one another. And if you're looking for job security, nursing is the path," she added.
She earned her Master's in Nursing from George Mason University and her undergraduate nursing degree from Henry Ford Hospital School of Nursing.
When Carla is away from her patients, she likes visiting with her grandchildren and boating with her husband and their dog Dunkin.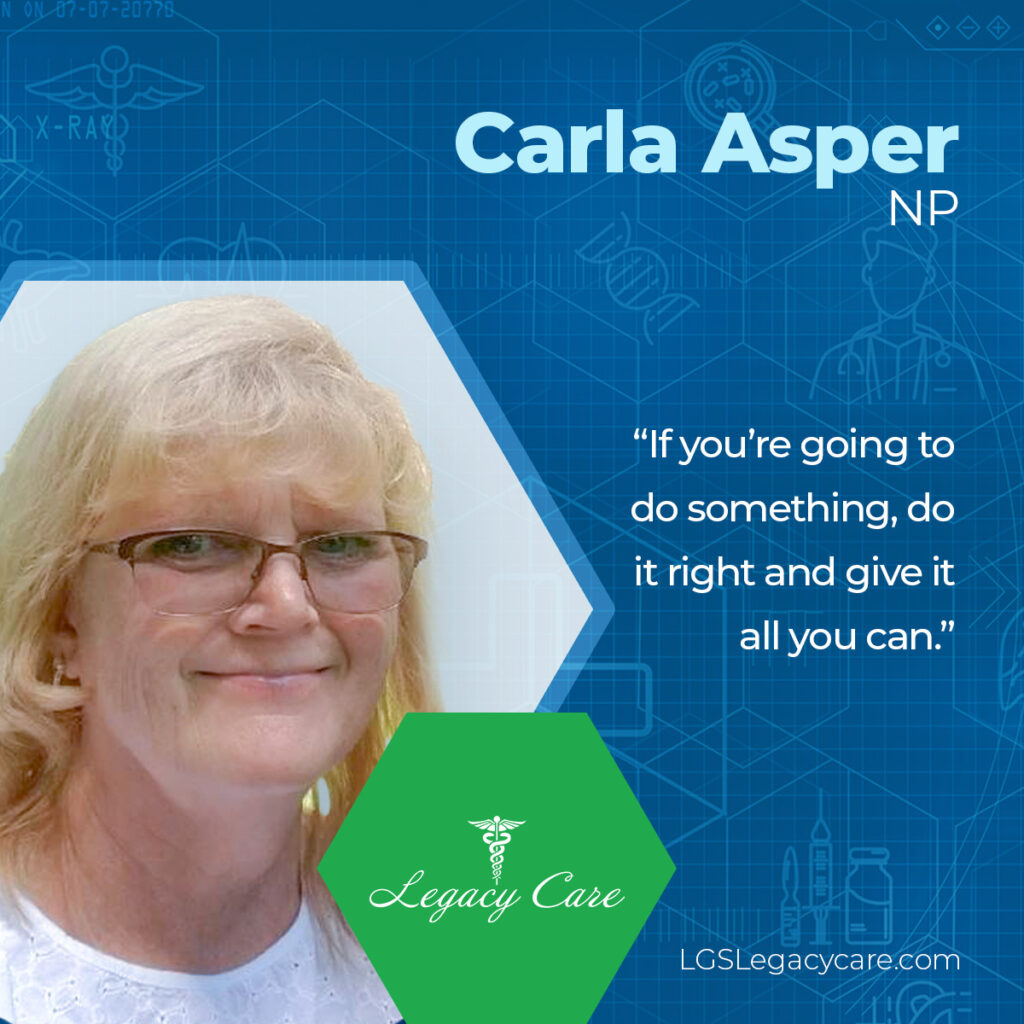 Legacy Care's medical group delivers patient care in healthcare systems, inpatient rehabilitation centers, post-acute care facilities and assisted living communities that are located across the country. We are leaders in transitional healthcare, delivering patient-centered solutions. Our compassionate physicians and advanced care practitioners are dedicated to positive patient outcomes.