Richmond, Va – Ryan Shilling recently joined our organization, serving in the role of Regional Director of Operations.
Ryan spends most days of the week visiting face-to-face with our partners in skilled nursing facilities, assisted living communities and inpatient rehabilitation hospitals.
He also works very closely with our providers, serving as a helpful resource and important part of our larger Legacy Care support team.
Ryan is a natural leader in his new role. He's dedicated most of his career to healthcare, including working for Care Advantage, Inc. and James River Home Health and Hospice. Customer service, operations management and building relationships with teams are a few of his other areas of expertise.
"I love being a part of, and leading teams to success," Ryan said. "I'm excited about joining Legacy Care and contributing to the organization's continued growth and success."
Ryan earned a Bachelor's of Business Administration and Marketing from Lehigh University.
When he's not working, Ryan and his wife are the proud parents of four daughters. They enjoy spending time together and taking family vacations. Ryan also likes to play softball and spend time with his dad and brothers.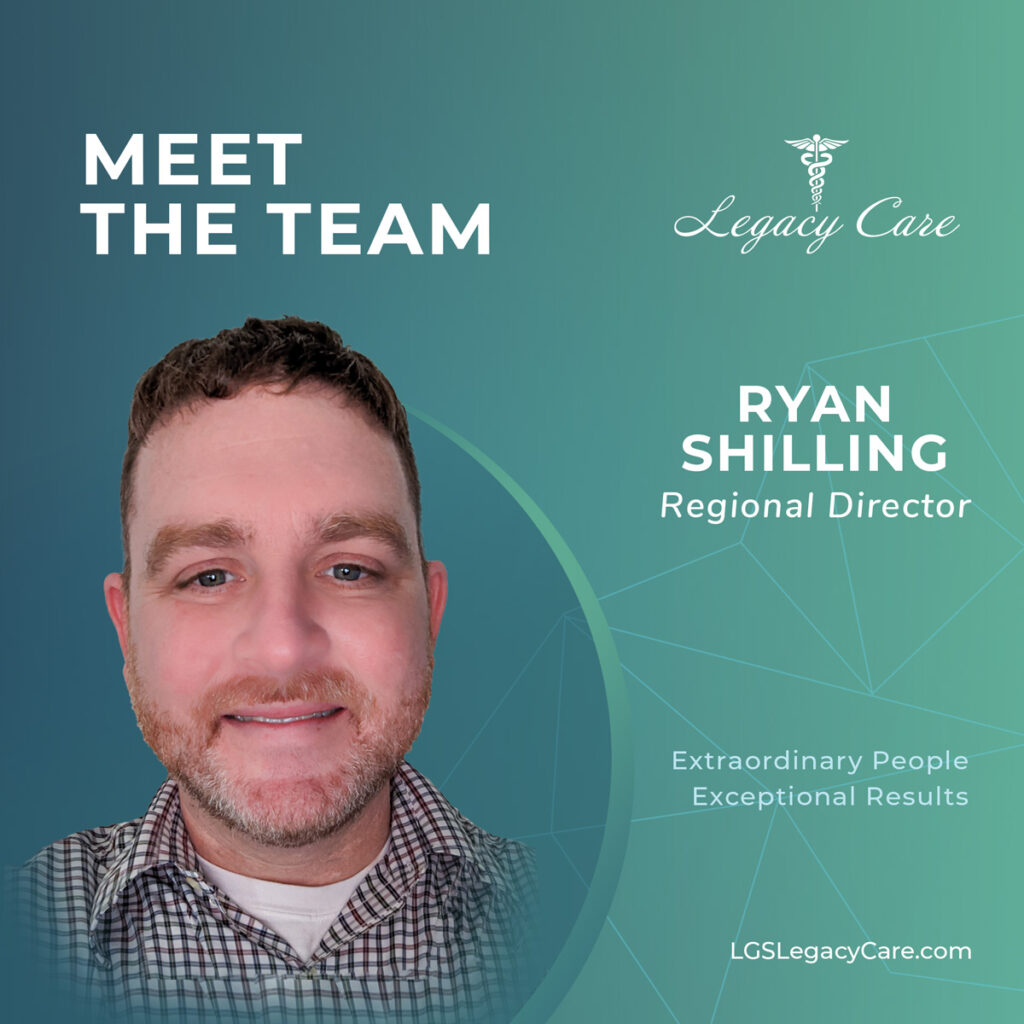 Legacy Care's medical group delivers patient care in healthcare systems, inpatient rehabilitation centers, post-acute care facilities and assisted living communities that are located across the country. We are leaders in transitional healthcare, delivering patient-centered solutions. Our compassionate physicians and advanced care practitioners are dedicated to positive patient outcomes.