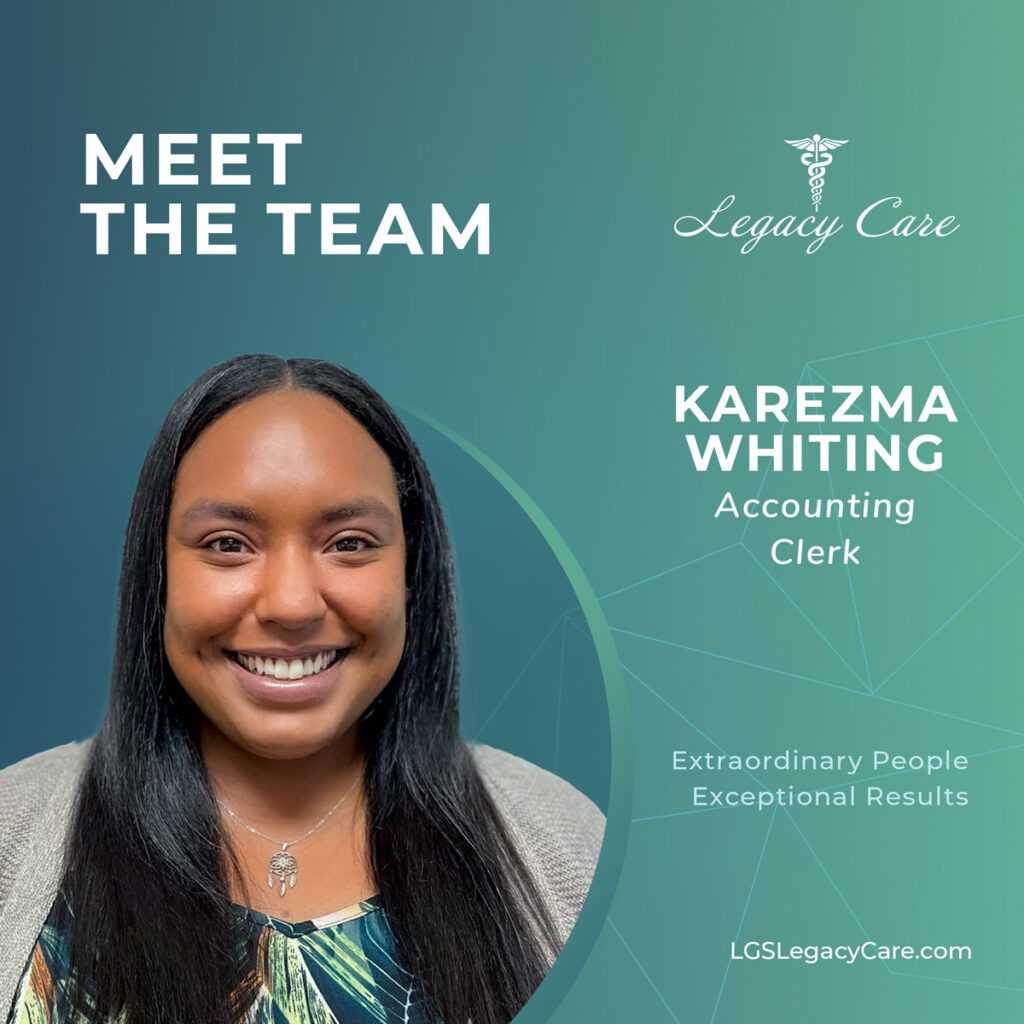 Virginia Beach, Va. – Karezma Whiting recently joined Legacy Care's provider compensation team, serving in the role as accounting clerk.
Karezma earned an associate's degree in Business Administration from Tidewater Community College. She is currently earning a bachelor's degree in Accounting from Saint Leo University.
Going to the beach, longboarding, knitting and spending time with her two rescue dogs are a few of Karezma's hobbies.