Virginia Beach, Va – It's our honor to welcome nurse practitioner Jessica Wood, MSN FNP-C, as our newest Partner in Care.
Jessica specializes in Family Medicine, addiction medicine and pain management. In her new role, she'll be caring for patients in Virginia-based skilled nursing communities.
For more than a decade, Jessica has devoted her career to patients.
She's worked in a variety of healthcare settings, including large healthcare systems in the Labor & Delivery Unit. Jessica also has experience in academia. She served in adjunct roles for Tidewater Community College and Bryant & Stratton College.
Jessica earned her Masters in Nursing, with Distinction, from the Chamberlain College of Nursing LLC, specializing in Family Medicine. She earned her Bachelor's degree from the same college, graduating with President Honors.
In her spare time, Jessica likes to be with her family, travel and participate in AKC canine sports.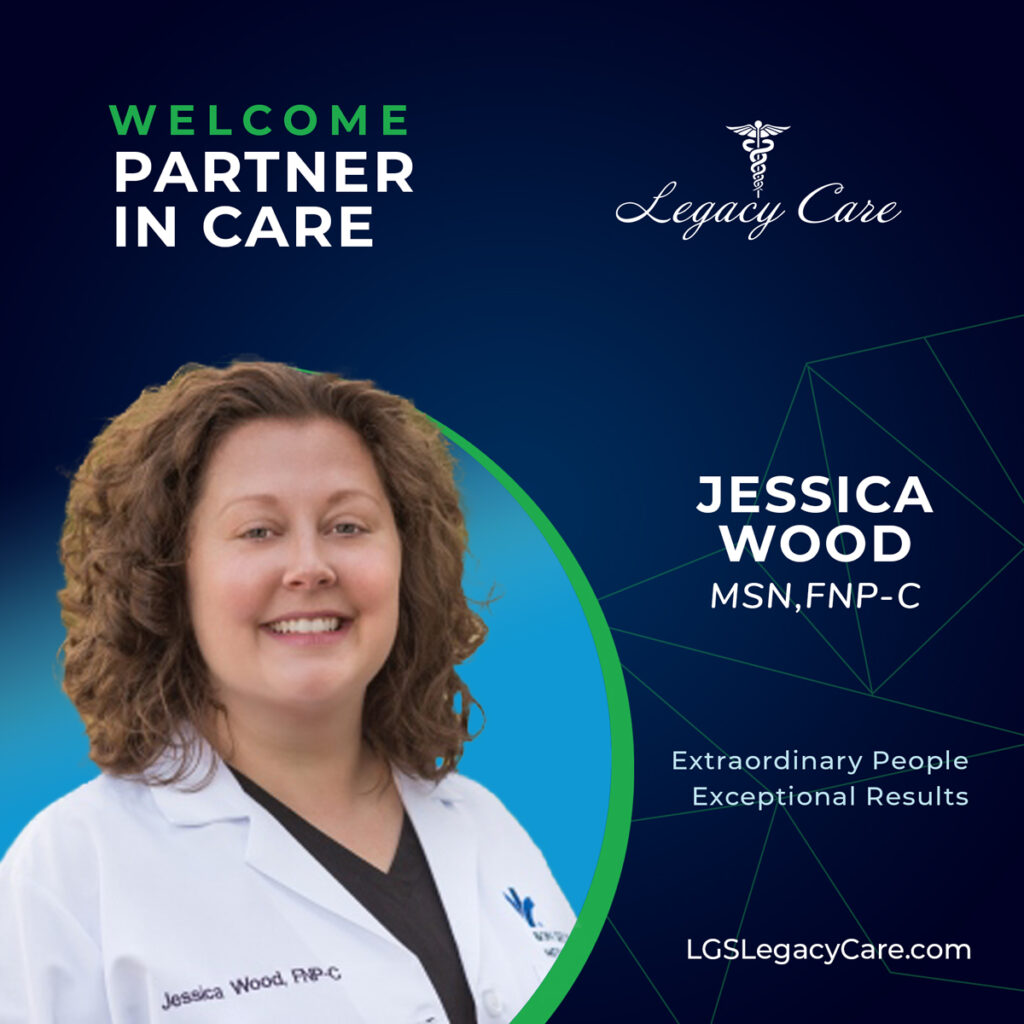 Legacy Care's medical group delivers patient care in healthcare systems, inpatient rehabilitation centers, post-acute care facilities and assisted living communities that are located across the country. We are leaders in transitional healthcare, delivering patient-centered solutions. Our compassionate physicians and advanced care practitioners are dedicated to positive patient outcomes.