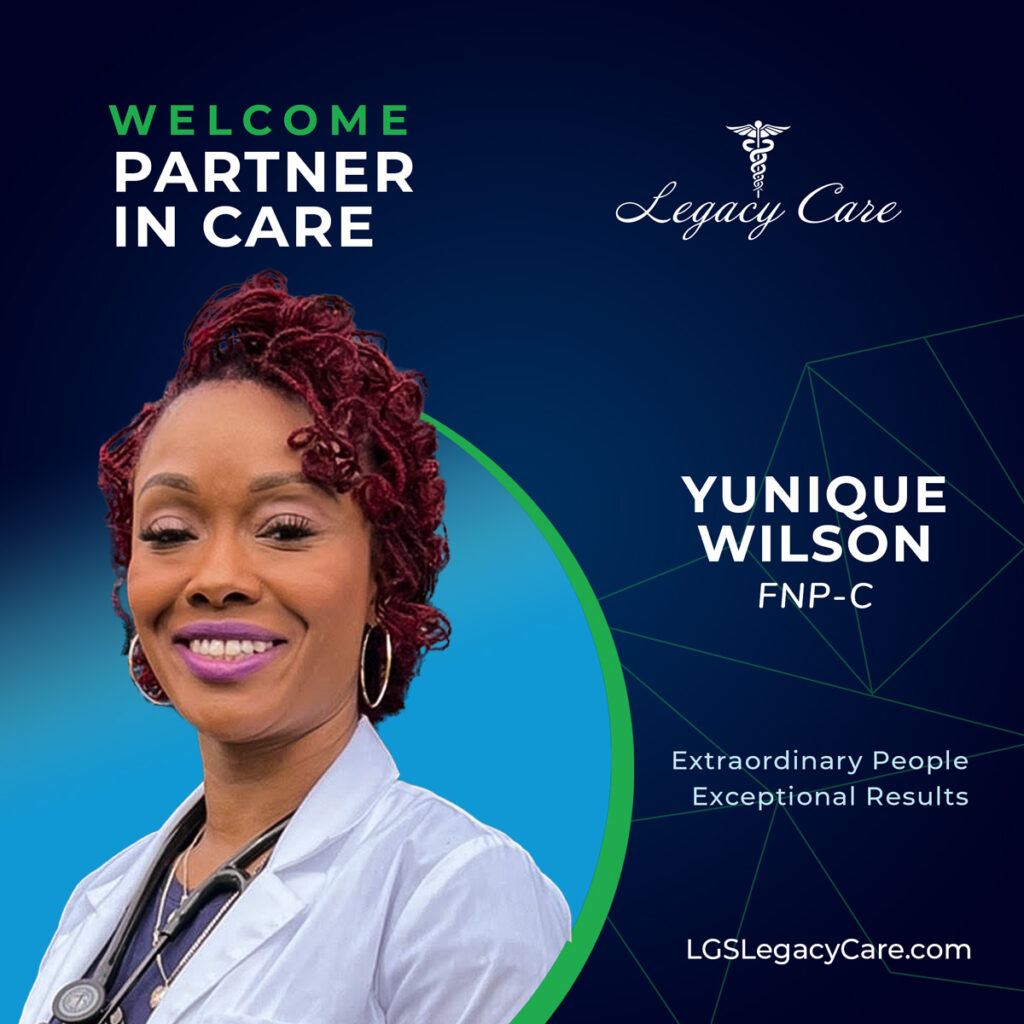 Chesterfield, Va – We are honored to welcome our newest Partner in Care, family nurse practitioner Yunique Wilson, FNP-C. She specializes in geriatrics, dialysis and hospice. She will be delivering patient care with a team based in a Chesterfield, Virginia skilled nursing community.
Caring for others is a passion Yunique discovered two decades ago while serving as a certified nurse assistant in a long-term care facility.
As her career continued to grow, Yunique earned numerous leadership promotions and prestigious awards including "Nurse of the Year" and a "Team Core Value" honor.
Perhaps one of the most poignant career milestones was when Yunique began practicing alongside her mother, a registered nurse.
"It was at this time I realized my desire to improve the quality of life for patients who are terminally ill," Yunique said.
Her background includes extensive work in dialysis. Among her duties as a dialysis clinic Nurse Manager, Yunique's favorite part of her leadership role was patient education.
"I most enjoyed serving as a hemo dialaysis nurse, teaching patients and their caregivers how to deliver safe treatments at home," she said.
Additionally, Yunique's success in nephrology awarded her the invitation to serve as a chapter reviewer on Antibiotic Stewardship, in the 4th Edition of Contemporary Nephrology Nursing.
Yunique earned her undergraduate and master's degrees from the Chamberlain College of Nursing.