Clarkesville, Va. – Legacy Care welcomes our new Partner in Care Jessica Deal AGNP-C, a nurse practitioner who has nearly 30 years of nursing experience. Jessica will be collaborating in post-acute care communities in Clarkesville and South Boston Virginia.
After Jessica graduated from East Carolina University's nursing school, she joined the US Navy. She served in various nursing roles for more than six years, including earning the rank of Lieutenant.
Following her military service, Jessica earned her Master's in Nursing from the University of Cincinnati. She specialized in Adult Health and Gerontology.
"I've enjoyed many roles in nursing, from serving as a Certified Diabetes Nurse Educator to working with gastroenterology/hepatology patients in hospital and private practice settings" Jessica said. When she's away from patient care, Jessica enjoys spending time with her husband and three children. Their fur babies include one cat, four dogs and two horses.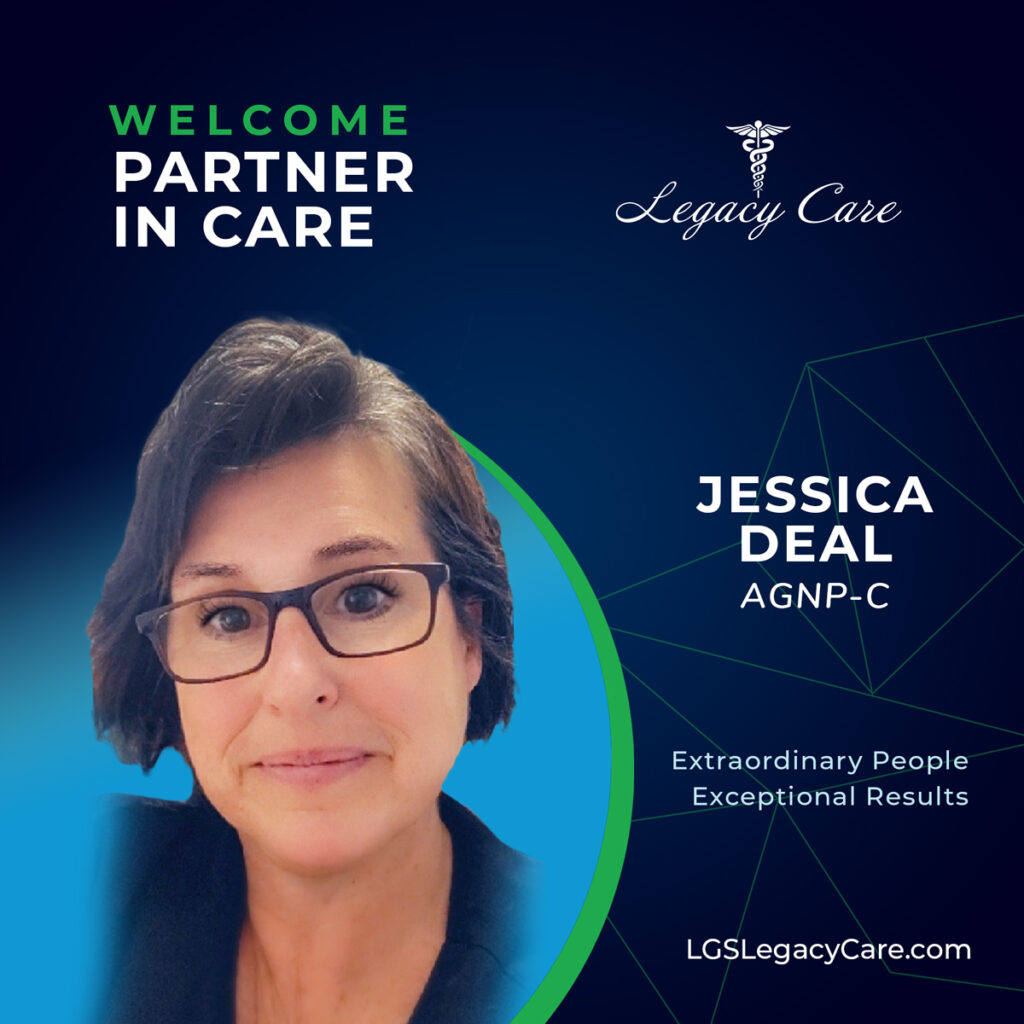 Legacy Care's medical group delivers patient care in healthcare systems, inpatient rehabilitation centers, post-acute care facilities and assisted living communities that are located across the country. We are leaders in transitional healthcare, delivering patient-centered solutions. Our compassionate physicians and advanced care practitioners are dedicated to positive patient outcomes.