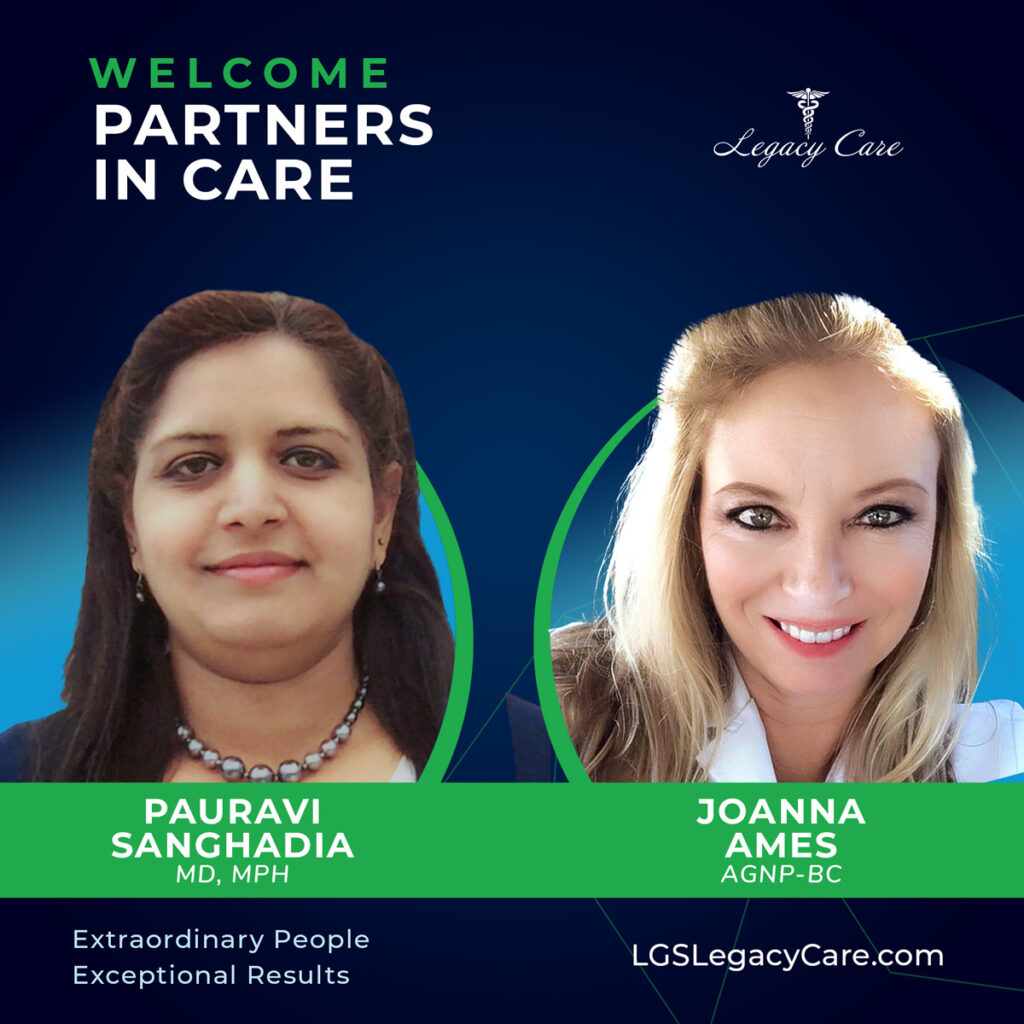 Virginia Beach, Va. – Legacy Care is pleased to welcome nurse practitioner Joanna Ames, AGNP-BC, our newest Partner in Care. She is teaming up with Pauravi Sanghadia, MD, MPH, who has been with our medical group for several years. Together, they will care for patients in a skilled nursing facility located in a rural Virginia community.
Both are highly experienced providers who have dedicated their careers to patient care:
+Dr. Sanghadia – she earned her medical degree from the Brody School of Medicine and a Master's of Public Health from George Washington University.
+Joanna – after earning an undergraduate degree from Langston University, Joanna received her Master's in Nursing from Spring Arbor University.